Company profile


At Koncord Trans we manufacture furniture of solid wood only. It is the most reliable of all and, it will surely make you feel perfect at home. The pleasure of touching this furniture, its colour and its elegance make it be so special.
Not only these features of the end product have determined us to focus on solid wood furniture, but there are many others as well. Like the location of our factory in Targu-Jiu, an industrial town in the south-western part of Romania, that has a long tradition in woodworking. The richness in forests of the surrounding areas, the modern woodworking tools and the commitment of the local people for work have helped us discover the secrets of furniture manufacturing at the highest quality.




The activity of Koncord Trans in the field of woodworking started in 1998. The end products were then the panels, both with continuous strips and finger-jointed strips, that were exported 100 % to countries like Germany and Austria. 3 years after the start of the production, Koncord Trans became one of the leading exporting companies of solid wood panels in Romania, with an anually production of 1200 m3. Nowadays the company adds value to the panels, by transforming them into solid wood furniture.




The main essence used by us is beech, known to be a tough wood. It is ideal for interior furniture and it is easy to maintain as well. It bears multiple processing and has a very appealing colour both in natural state, and also varnished with different natural and non-polluting oils and paints.
All processing is done with a modern CNC. Qualified engineers watch every movement very carefully as to have every piece of our furniture obtained with precision.




Thus we offer you the pleasure of living closer to nature, incorporated in the solid wood furniture. The efforts of our graphic designer's team, our engineers and our wood specialists will bring into your home the harmony of the most complete furniture.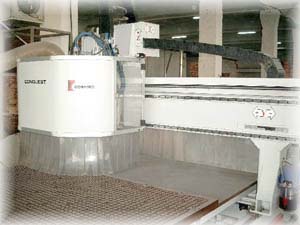 And because we know how much care was invested in each order we execute, we guarantee top quality.